Disc Bearings
Kinedyne's disc bearings use a Polyether Urethane element (elastomeric disc) formulated specifically for High Load Multi Rotational (HLMR) Bearing parameters. Polyether Urethane was developed by Dupont Industries having elastomeric properties exceeding those made of other materials such as Neoprene, EPDM and Natural Rubber.
The principle of Kinedyne's HLMD Disc Bearing is to utilize the Polyether Urethane, structural elastomeric element, restricted from sear forces, to accommodate the expected applied dead loads, live loads and rotational deflections due to those loads. A shear absorbing mechanism is designed to resist longitudinal and lateral stresses imparted to the bearings; thereby allowing the elastomeric disc to function as intended.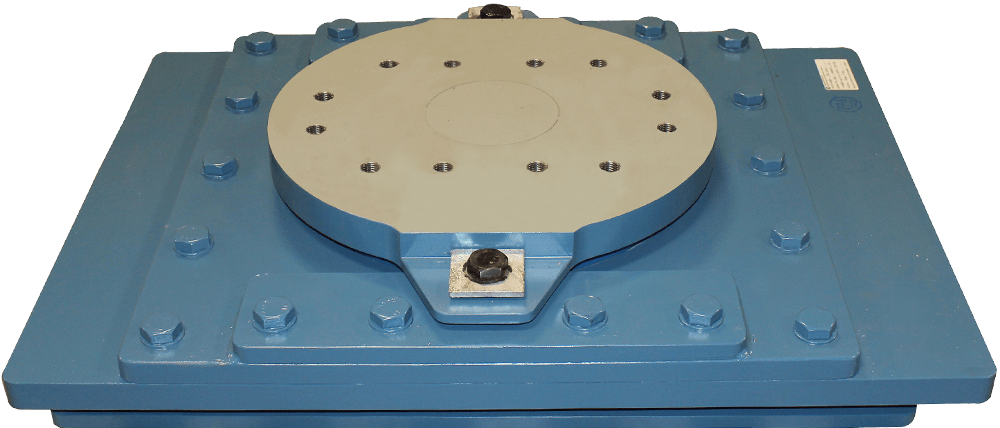 No Project Is Too Big
Kinedyne Incorporated manufactures a wide variety of bridge bearings for highway bridges including, but not limited to, the following:
MR Disc Bearings / HLMR Disc Bearings / Multi-Rotational Disc Bearings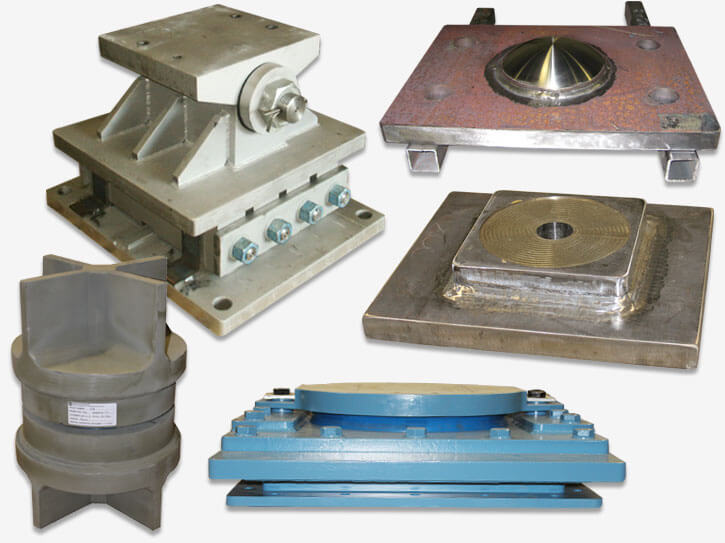 Request A Quote
Kinedyne is committed to providing top-notch products for your bridge project. Contact us today to get started on your free quote.